TRENDLAND was founded in 1983 by Mr. Fu Ming Tung as a professional metal surface treatment company. The processing technology is recognized by many domestic customers in terms of quality and quantity. The main business scope is the research and development of the metal surface treatment manufacturing. We offer strong and efficient solutions for many industries, including automotive, electronics, construction, lavatory equipment, machinery, etc. With over thirty years of experience, innovation, and technology, Trendland has successfully created interest with every company and organization we have worked with, giving new meaning to the manufacturing industry. Through professional technology, efficient operations and quality prioritizing system, we have continued to delivery our values. In order for us to continue serving our valued customers, TRENDLAND has built a new factory in 2018, located in Changhua Coastal Industrial Park- the surface treatment technology area, with investments in green energy environmental production line. The new factory will have the most advanced fully automated electroplating production line, including green energy automation and factory intelligence features to provide customers with more stable superior quality, more efficient service and maximize customer's return to create a win-win partnership.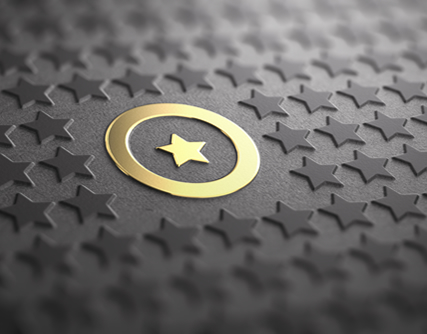 Mission
To satisfy the diversify needs of customers.
The mission of TRENDLAND is to satisfy the diversify needs of the customers. We understand the needs of the customer on the surface treatment and being a long term and trustworthy supplier, we apply the core value of "quality stability" to bring excellence in quality to practice.
Vision
To be the leader in professional surface treatment.
Being the most advanced and largest professional surface treatment manufacture, we value long-term development and sustainable operation with goal of customer satisfaction, and continuous improvement as the essence to strengthen the spirit of comprehensive management. Enhancement of quality will create opportunities and prosperity for customers and companies to pursue as a leader in service and professionalism.